Chaest Skadi
The Creator!





Posts

: 961


Points

: 4083


Karma

: 41


Join date

: 2010-04-01


Age

: 24


Location

: An icy enclave in the basement of Jotunheim.


Subject: Re: One Piece Grand Adventure Thu Jan 13, 2011 12:30 am

---

*Ryu returns carrying the body of a large *Land King*, as he jumps and lands on his ship, he tosses the beast into the air and draws Ikioi's blades from his waist slashing once with them before sheathing them, he then blows a stream of jet black flame almost instantly cooking the meat as several large pieces of roasted meat land in a pile on the deck* well men lets go i think we've lounged enough
Hebi: hehe finally back to work although it was good to be home...*jumps on the ship grabbing a piece of meat, and swallowing it whole* Date' come along *Hebi heads to the crow's nest and takes his post, while Ryu sits at the back of the ship positions on level with the lowest mast as they raise their flag*

Land King: Long ago before there were seperate islands and huge seas in the One Piece, there was an extremely large land mass equal in portion to the ocean. On this land mass existed beasts of great power named Land Kings. Eventually when the land mass began to break apart into the various islands of today most of the Land Kings evolved and became modern day Sea Kings. However on one island in the new world named Ancient Isle, the prehistoric nature of the past is reserved is reserved and Land Kings now under control of Ryu still walk the island.

______________________

Our life's a stage, a comedy: either learn to play and take it lightly, or bear its troubles patiently.I've rescinded your right to live because you aspired to cut my pride with such a dull blade.

There's nothing unusual here…The appropriate one stands in the appropriate place after the inappropriate ones have collapsed to the ground, defeated. There is nothing unexpected or odd about it. Because this is reality. Not one shred of uncertainty exists here. Not even fear, of course…
KumoKittDawn
Top Recruiter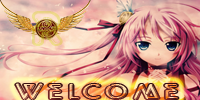 Posts

: 1112


Points

: 4205


Karma

: 42


Join date

: 2010-11-12


Age

: 23


Location

: Where am I...? >.>


Subject: Re: One Piece Grand Adventure Thu Jan 13, 2011 9:46 am

---

Yume steered her ship along. Following the ship before her.
As they were approaching the island Wakai stared off, standing at the side of the ship.
I wonder if we're stopping there...

Yume levitated down to him and hugged him from behind.
"Man..." she looked up at him. "I remember when you were shorter than me..." she whispered as the ship continued it's course, pursuing the ship ahead of them.

"Y-You don't like taller guys...?" he stuttered.
Yume's eyes widened for a moment.
You're my pet Sweetie...Don't get so attached...
she saw the mark on his chest that appeared when she branded him and felt a little guilty.

"I guess that's a no," he rubbed the back of his head.
"I thought you would like taller guys..." his eyes narrowed slightly, feeling as though he displeased his Master.

"Wakai...focus...we're on a pursuit...we have no time to waste on meaningless things..."

You and I...are 'meaningless things'...?

Wakai saluted. "Yes Master...I apologize..." he assumed his duties loading the ships ammo, keeping his thoughts to himself as Yume stared at the ship ahead.

"Something...feels strange..." Yume could sense it with her 6th sense provided by her Haki.
It feels familiar...This...aura...
Guest
Guest



Subject: Re: One Piece Grand Adventure Sun Jan 16, 2011 7:01 pm

---

Well you know , i have these swords here im not ognna carry them for show. I have to use them for something now a days . I hope you don't expect me to cook all that for you guys. With the small stove we have. it take days to eat it all.

Date got onto the ship lazily , as he rolled to his post. Standing up he laughed. He had more scars due to his shaving than from actual fights.

Seems that fate is destined to keep certain people's lives intertwined , while others seem to have just gotten lost in the flow of time.
Sponsored content

Subject: Re: One Piece Grand Adventure

---