KumoKittDawn
Top Recruiter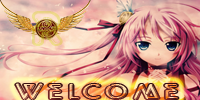 Posts

: 1112


Points

: 4265


Karma

: 42


Join date

: 2010-11-12


Age

: 24


Location

: Where am I...? >.>


Subject: Parino Cliffside Villa Mon Apr 18, 2011 9:08 pm

---

It's large in the way that is has a lot of open space. It has five bedrooms and three bathrooms, its a family villa meant to hold more than one generation of the Parino family(Ask Tziphora about it if your curious or just message me). From the outside it looks somewhat secluded and is very hig up on a cliff,overlooking the beach, surrounded by dense forest trees. It's a two story structure with very high ceilings. The furniture is simple and has a very natural feel to it. All bedrooms have floating beds, that hang from the ceiling. Everything contructed in the house was for Avain use, so the lack of stairs or railings on balcony's is to be expected. The guest bedroom is the room more suited for humans, or anyone without a flying ability.

There are many paintings on the wall with an impressive collection of Avian related books that sit high on bookshelves located throughout the house. There is also a general lack of doors, for being so high on a cliff and protected by dense forest, thieves or any other kind of bipedal or quadrupedal animal couldn't possibly make it all the way to the top without some kind of injury. Now going down, a whole different story. The only animals that can make it to and from safetly are those with wings, or carried by an Avian.
TheMadHattress
Fearless






Posts

: 135


Points

: 3135


Karma

: 21


Join date

: 2010-04-11


Age

: 23


Location

: Faery Realm


Subject: Re: Parino Cliffside Villa Mon Apr 18, 2011 9:56 pm

---

::Enter Parino Cliffside::Exits to Grounds::

XXXCanouah shooked his head lightly as he carried his niece, with ease. That's the thing with Avians, light as a feather. "What could she have done this time," He mumbled, his hair flat against his head. His feet landed on the wooden floor of the villa's deck. His wings took their place, tucked neatly against his back. Canouah took a moment to look down at his niece's sleeping face, it looked horrible at least in his opinion. She was worn out and tired. "I told her not to push herself," He hissed, walking into the living room. From there he flew to the second story and walk blithely to Tziphora's room.

XXX"Your father would kill me if he knew you did this to yourself Tzi'pa," Canouah could only sigh as he flew up to Tziphora's bed gently placing her down and placing a blanket over her. She would definately be unable to go to whatever class she had to today. "Silly girl making me fly all over the place for you," he easily maneuvered around the house, in a speedy flight. He flew up high into the clouds, higher that Tziphora ever thought possible. The beauty of being an adult Avian, little to nothing could limit one's flight. He saw the school with ease, and rolled his eyes. "I couldn't possibly afford for her to stress out over classes to," he shrugged his shoulders and dived for the school. He would be there in no time
TheMadHattress
Fearless






Posts

: 135


Points

: 3135


Karma

: 21


Join date

: 2010-04-11


Age

: 23


Location

: Faery Realm


Subject: Re: Parino Cliffside Villa Tue Apr 19, 2011 8:08 pm

---


Tziphora Parino
::Exit Parino Cliffside :: Enters Beach::

XXXTziphora was swinging comfortably in her hanging bed. She stirred lightly making small chirps or cooing sounds. The sea breeze blew heavily in through her windowless window. It ruffled the feathers of her wings as well as her hair. Instantly she woke up, sitting up on her legs. Thousand of questions filled her head. She was home. right. What day was it? How long was she out of it? The last thing she remembered was

"Vek lu'shil"

XXX "That had to be Uncle" Tziphora smacked her own forehead. She was so stupid, so weak, a shame to her family name. Her head and eyes snapped in the direction of the school, the bell had sounded, class was just about to start. She pouted her lips and flew down to her closet. She threw on something simple, a tank top and kahki shorts. The beach was quite...perfect. She flew up to her window that over looked the water and flew down with ease, riding the wind to the sandy shore.
KumoKittDawn
Top Recruiter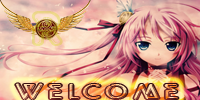 Posts

: 1112


Points

: 4265


Karma

: 42


Join date

: 2010-11-12


Age

: 24


Location

: Where am I...? >.>


Subject: Re: Parino Cliffside Villa Tue Dec 13, 2011 2:15 am

---

You receive a letter inviting you to the Colosseum in the city.
There was no additional information.
Sponsored content

Subject: Re: Parino Cliffside Villa

---